The next-generation professional two-way radio communications solution is here, with enhanced performance, productivity and value.
MOTOTRBO is Motorola´s first digital two-way radio system specifically designed to meet the requirements of professional organisations that need a customisable, business-critical communication solution using licensed spectrum.
Why Digital Two-Way Radio?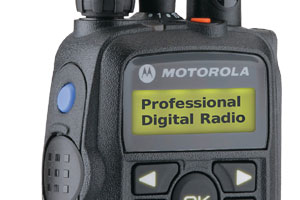 Professional digital two-way radio systems operating on licensed spectrum offer capabilities that other mobile technologies cannot. These advantages make it the clear choice for organisations that require an affordable, flexible, highly reliable solution, along with the power and range available only in licensed radio spectrum. With two-way radio, we can tailor a solution to meet your specific coverage and functionality needs. There's no need to rely on often unreliable and always-more-costly public networks. A two-way radio solution typically pays for itself in less than 18 months, as compared to cellular or public carrier solutions, which require ongoing monthly payments.
Expanded digital voice, data, and control capabilities
Lower licensing and equipment costs
Clearer voice communications
Static and noise rejection
Enhanced battery life
Additional functionality
Digital Solutions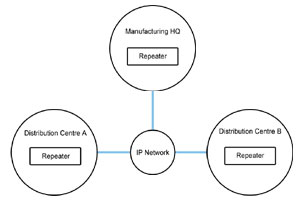 IP Site Connect
Does your business need to communicate across dispersed geographical locations, across a large area with physical barriers or have seamless coverage within a high-rise building? IP Site Connect enables you to extend the reach of your MOTOTRBO two-way radio system to do just that. The software allows you to link several single-site systems via a standard IP network, opening the door to uninterrupted voice and data communication without geographical limitations.
Capacity Plus - Digital Trunking
MOTOTRBO Capacity Plus is a unique, efficient two-way radio solution that provides reliable digital technology combined with the many benefits of traditional trunking systems.
Capacity Plus expands a MOTOTRBO radio system by enabling you to link up to 12 voice paths and 24 additional dedicated data paths - and depending on your needs, accommodates as many as 1,200 users. By using a combination of those talk paths, Capacity Plus gives you the flexibility to address the communication needs of your business - including voice communication, multiple data applications or a combination of both. While employees continue to use up to 12 talk paths for voice communication, the additional 24 dedicated data paths can be used to enable faster sharing of information such as GPS location coordinates, text messages, work order tickets and much more.

Digital Security Applications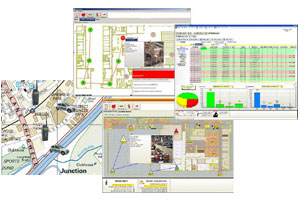 With the use of option boards together with dedicated software applications and the MOTOTRBO radio features such as GPS, we can deliver a solution to fit practically any requirement.
Digital Phone Patch
The Digital Phone Patch application delivers a feature set that goes beyond what analogue phone patches can offer. With the advent of Digital two-way radio, telephony features that were once technically impossible on a two-way radio system are now available for MOTOTRBO.
Phone Patch can be configured to work with Analogue and SIP based PBX and central office infrastructures. In doing this, the application allows for multiple workflow configurations and settings programmed in the PBX to now extend out to your Digital radio network. For example, in a scenario where hunt groups are implemented on a PBX that includes a facilities team of phones extensions, your Digital radios can now be part of that hunt group. This increases the probability that a call is not missed during daily operations. Other functions such as call forwarding and voicemail which may be enabled on a PBX are all accessible from your Digital two-way radio via the Phone Patch application.


For more information on how MOTOTRBO Digital Applications can benefit your business please contact us