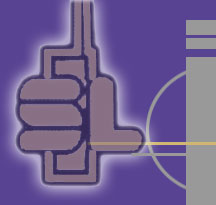 Company
SiteLink Communications was established in 1980 with a view to supplying two-way radio equipment to the construction market. Since then, the business has grown into one of the most respected communications companies in the UK.
Sitelink offer two-way radios for sale, hire and with full service backup throughout the UK to a wide variety of user groups. In addition, Sitelink has expanded to include the supply of full telephone systems including maintenance, installation and other high tier communications products as detailed in this web site.
The Head Office is based in Washington, Tyne & Wear with offices throughout the UK. Click here for location details.
Quality of service is assured with the strict procedures being followed to ISO9001:2015 standards.
Five key reasons to choose SiteLink as your communications partner:
SiteLink provide cost effective communications solutions from the most simple to the most complex.
SiteLink will assess an organisations communications needs and advise on ways of improving efficiency and service.
SiteLink provide peace of mind by offering a "Total Solution".
SiteLink provide the complete range of support services from initial advice to full project management and after sales support.
SiteLink supply quality products from world class companies.
Future Plans & Vision
SiteLink is very experienced in serving the Business, Industrial and Local Authority Community and it is fundamental that we offer an exceptional service.
Historically, it was the users responsibility to identify the possible benefits from communication systems i.e. Two Way Radio and Telephone systems.
It is our opinion that it is essential to first evaluate the status and capabilities of the current communication systems and operating area, prior to making any decisions. SiteLink will then be able to advise you how various formats can improve your existing environment and provide overall operating and financial benefits.
Variations on communications can incorporate a wide variety of products and facilities all supplied and maintained by SiteLink
Partners
SiteLink are partners with most leading manufacturers distributing in the UK.
In two way radio, Sitelink and Motorola have now been Partners for over 25 years. SiteLink is annually among the top two way radio authorised distributors in the UK. In telecommunications we are "authorised" dealers, including supplies and service, for all leading manufacturers in the UK.