You only get one chance to make a first impression - Lost calls result in lost Business!
Sitelink specialise in supplying best in class products and is able to offer impartial advice and quality service on all systems
Sitelink personnel are highly trained in all aspects of the Telecoms marketplace. This training enables them to fully assess a customers communication requirements and recommend the most efficient and cost effective system, tailored to meet their specific needs. Sitelink does not tie themselves to any particular manufacturer but do hold main dealer status for a number of the marketplace leaders such as Vertical communications and NEC/Nitsuko.
Telephone System Installation and Reprogramming
When you order a new communications system from Sitelink rest assured you are in safe hands with Sitelink project managing the entire installation. From initial meetings through to user training and ongoing maintenance, keeping you the customer informed of progress. Liaison with the relevant parties (Network Providers like BT, Building Site Agents, Electricians, Computer Suppliers, your own cabling contractors etc.) ensures a trouble free installation with managing your expectations being our highest priority.
It maybe a brand new installation or you maybe unhappy with your current telecoms supplier / maintainer. If that is the case Sitelink will work on systems installed by others, but will only send an engineer who is qualified to work on that system. The systems we are able to support include the following;
NEC/Nitsuko DXE Range
NEC Aspire
NEC XN120
NEC SV8100
NEC SL1100
Samsung DCS Range
Siemens Hicom 100 Range
Siemens Hicom 100e Range
GPT Masterline DXE Range
GPT/Plessy Masterline PKS2 Range
Multitone/Kirk DECT Cordless System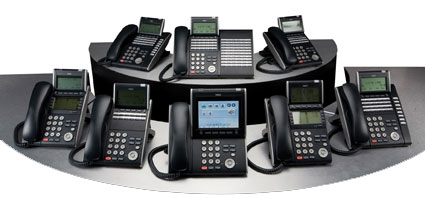 For more information please complete the following web form and we will contact you